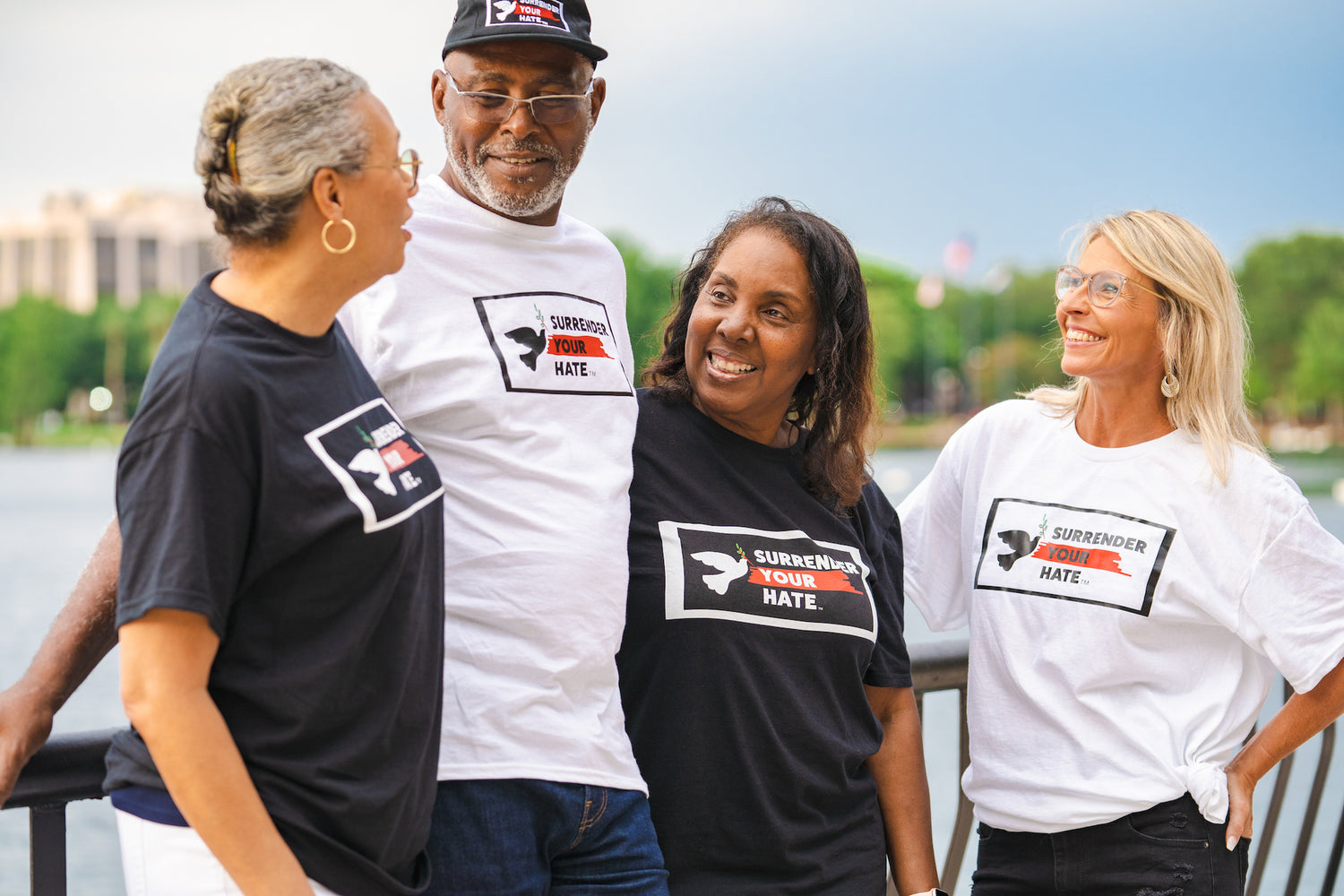 The proverbial question
"Can't we all just get along" is an idealistic and hopeful concept, yet, it is also achievable. SYH seeks to help humanity recognize its individual belief that we all should be able to co-exist without violence that leads to the killing of said humanity. Peace and love are not unattainable.
Our workshops and training on conflict resolution and de-escalation strategies are designed to help break down many cultural and personal prejudices and biases that may lead to violent or unwanted outcomes. We focus on self-introspection, open and honest communication, mutual respect, and commonalities. We discuss those things we have in common versus those things that are dissimilar and may lead to confusion, distrust, anger, and potentially violent actions.
Outcomes Include:
-Improved workplace behaviors (thus increasing overall productivity and profitability).
-Your organization and employees becoming catalysts for fostering improved community relations and outcomes.
Topics Include:
-Conflict Resolution
-De-escalation Strategies and Tips
-10 Relationship-Building Techniques
-10 Peaceful Relationship Actions
-We can also customize our training classes to meet your organizational needs.
Inquire about a Surrender Your Hate training, workshop, or speaker for your organization.
Meet our Founder, Michael B. Allen
Michael B. Allen founded Surrender Your Hate (SYH), LLC., a global love initiative designed to help stop the killing of all humanity. SYH seeks to help the world become a better place for all people and all of God's creation. At SYH, we believe that love conquers all forms of hate.
Michael was inspired by God to create SYH in 2020. SYH is a spiritual and social movement with a primary mission of helping people learn to let go of hate, anger, and differences that often leads to violence. 
Michael is a business professional with over 30 years of experience in the pharmaceutical industry as a Salesperson, Sales Trainer, Manager, Marketer, Sales Director, Diversity Equity and Inclusion Champion, and Senior Sales Operations Leader. He is a Florida native who graduated from Leesburg Sr. High in Leesburg, Florida, and a proud "Florida A&M Rattler." He received his BS in Journalism & Public Relations from Florida Agricultural and Mechanical University in Tallahassee, Florida. 
Michael is a true entrepreneur at heart. He is the founder and former president of Zachary Christian Men's Clothing Store, which was located in the Greater Atlanta area. He also owned and operated Maximum Health Outcomes, Inc., a home healthcare service in Atlanta, Georgia.  
Michael is a Christian and a devoted worker for Jesus Christ! He enjoys spending time with his son, Zachary, who is a 1st Lieutenant in the US Marines. Michael also enjoys taking Sunday afternoon rides on his Harley, watching sports, and spending quality time with friends and family.
To book Michael for a training or speaking engagement, or to learn more about the Surrender Your Hate global love initiative, contact us.